I like Tshirt Bordello a lot. They make some cool products, including the Weyland-Yutani company mug from the Alien franchise.
When I placed an order for Sedagive? this Christmas, I noticed an additional field for Special Instructions. I typed in "would you please draw a squid fighting a Pegasus on my invoice?"
They did.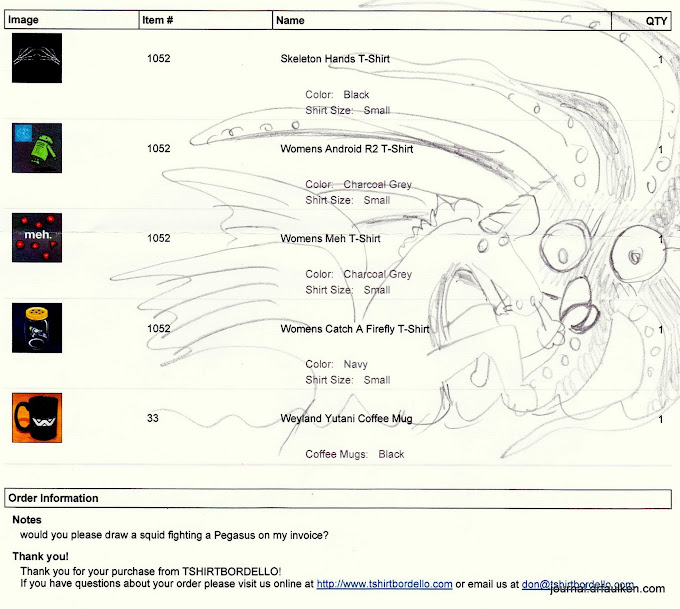 I like the Power Snort™ coming out of the nose of the Pegasus. Bad ass!!
Big thanks to whomever filled my order and drew on my invoice over at Tshirt Bordello. Not only do they have awesome stuff for sale, but they have an awesome staff as well. They didn't have to comply with my whacky-ass request, especially during the busy holiday season. But they did, and it was all I could do to show Sedagive? right away and spoil part of her Christmas surprise 🙂