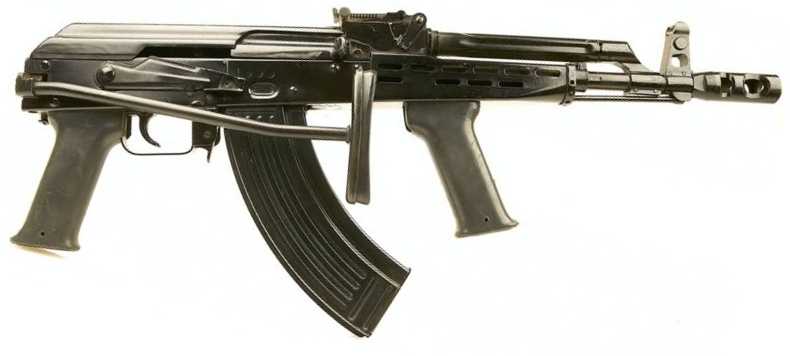 If the rumors are true, then California Senator Dianne Feinstein will propose the most sweeping firearms control in the history of the American continent. Depending on when you read this article, she may already have.
What We're Facing
Based on her own Web site, Feinstein may attempt to introduce legislation regulating any or all of the following:
Bans the sale, transfer, importation, or manufacturing of:

120 specifically-named firearms;
Certain other semiautomatic rifles, handguns, shotguns that can accept a detachable magazine and have one or more military characteristics; and
Semiautomatic rifles and handguns with a fixed magazine that can accept more than 10 rounds.

Strengthens the 1994 Assault Weapons Ban and various state bans by:

Moving from a 2-characteristic test to a 1-characteristic test;
Eliminating the easy-to-remove bayonet mounts and flash suppressors from the characteristics test; and
Banning firearms with "thumbhole stocks" and "bullet buttons" to address attempts to "work around" prior bans.

Bans large-capacity ammunition feeding devices capable of accepting more than 10 rounds.
Protects legitimate hunters and the rights of existing gun owners by:

Grandfathering weapons legally possessed on the date of enactment;
Exempting over 900 specifically-named weapons used for hunting or sporting purposes; and
Exempting antique, manually-operated, and permanently disabled weapons.

Requires that grandfathered weapons be registered under the National Firearms Act, to include:

Background check of owner and any transferee;
Type and serial number of the firearm;
Positive identification, including photograph and fingerprint;
Certification from local law enforcement of identity and that possession would not violate State or local law; and
Dedicated funding for ATF to implement registration.
I've bolded a few things that are particularly troublesome or different from the prior "assault weapon ban."
What This Means (in small part)
There are many discussions of this plan on the Internet, and suffice it to say I think it is completely ridiculous and won't do a thing to prevent the violence that supposedly sparked this legislation in the first place. I have yet to hear a logical explanation why a pistol grip on a rifle is any more or less dangerous than a Monte Carlo-style stock.
What the bill will do, however, is convert millions of Americans into potential felons, put an incredibly undue and ineffectual burden on local law enforcement, and crush the already over-taxed NFA branch at the ATF.
Think of it: there are hundreds of millions of firearms in the United States that fall under Feinstein's proposed ban. Each weapon would require registration with the ATF, and the current paperwork is $200 per firearm. I have four NFA applications with the ATF right now, and they have been in process for over seven months. I have no idea how many NFA items this branch handles per year. However, based on data from NFA Tracker.com, there are less than 15 NFA employees (examiners) handling this and they processed 105,373 applications last year, combined.
The current NFA branch is utterly incapable of handling the avalanche of paperwork that Feinstine's bill would generate.
If each examiner processes approximately 7025 applications a year, the ATF would have to hire on almost 12,000 more examiners to keep pace.
Explaining my estimate: there are between 250 – 300 million firearms in the United States. While there is no concrete information on the number of weapons covered by Feinstein's proposal, I estimated 40% of handguns, 30% of rifles and probably 1% of shotguns owned by Americans would fall under the new ban. About 80% of firearms in the United States are handguns or rifles, so I estimated 48 million handguns and 36 million rifles would require NFA registration.
I know Feinstein's bill proposes "dedicated funding to implement registration," but coming from someone who hates firearms so much I doubt the bill will have much money to do this properly.
That means that American citizens, who attempt to comply with the law, may submit their information to a government entity that may never process their application.
The result: an effective catch-22 for law abiding Americans. Feinstein's bill states the grandfathered weapons must be registered with the NFA. That means the paperwork must be complete. It's not enough to put in your paperwork, it has to come back approved. In addition to the wait time, current NFA applications cost $200 per firearm. I don't want to get into particulars, but this would be quite expensive for some of us, and perhaps cost prohibitive for many.
And for what? What would this registration have done to prevent a mass murder such as the ones in Connecticut or Colorado? Zero. Because the attributes of the firearm have nothing to do with the person(s) responsible for the incident. Feinstein's bill, like the AWB before it, concentrates on the tool and not the one who wields it.
The fact is that there are hundreds of millions of firearms in the United States today that are legally and peacefully owned. These mass murders are terrible, but they are a statistical minority.
What isn't a statistical minority, is the prevalence of Selective Serotonin Reuptake Inhibitor (SSRI) medication prescribed to these killers. SSRI Stories collates murders and mass murders wherein the perpetrator was either on, or supposed to be on, SSRI meds.
If Feinstein's bill is about curbing gun violence, and especially the kinds of mass murders that took place in Connecticut, then why aren't SSRI medications or other mental health issues mentioned? At all? I wonder how many members of Congress, and/or their families, are on SSRI medication. Over 10% of Americans are taking SSRIs, so that's a pretty decent bet. Wouldn't want to face the woman in the mirror, eh Feinstein?
Feinstein's bill has nothing to do with curbing gun violence, and everything to do with controlling what firearms Americans already legally and peacefully own.
So what are we going to do about it? — This week:
Contact your state representatives and senators and let them know you don't support any form of gun control suggested by Feinstein or her ilk.
Once we know more about the specific legislation introduced we can contact those representatives again with specific feedback. Until then, however, this is what I am saying:
Hello, my name is [$yourName]. I live in [$yourTown], and I am a registered voter in your district.

I am contacting you today to urge you to NOT support any increased gun control legislation. California Senator Dianne Feinstein may introduce an "assault weapon ban" that will do nothing to prevent incidents such as the mass murder Connecticut by a person who was mentally ill.

Millions of Americans legally and peacefully own hundreds of millions of firearms that Feinstein is about to campaign against. These firearms are lawfully and peacefully used by an incredibly high percentage of Americans. As a public safety and health issue, the assault weapons Feinstein speaks of constitute a more minor risk per capita than motor vehicles, tobacco, alcohol, or prescription drugs.

Please fight against any attempt to further regulate firearms, magazines, clips, or ammunition. The current background check system in [$yourState] prevents almost all firearms from being purchased illegally, and the number of violent offenders who use assault weapons is so low as to be statistically insignificant.

I urge you to decline to support any increased gun control in [$yourState] or at the federal level.

Thank you,
[$yourName]
Find your Congressional House of Representative here, your state Senators here, and don't forget to contact your state representatives as well.
Call or email all of them this week.
Based on what Feinstein puts forth we'll revise our response next week.
Please contact your government representatives. Most of us own and train with firearms to add a layer of self-sufficiency in our lives. Don't expect someone else to this fight on your behalf. If you sit on your hands regarding any impending gun legislation, you deserve what you get.