I wrote about the group Two Steps From Hell recently. They make soundtrack music, and I love playing them at the house during game night. I've purchased three out of four of their albums, and like them so much I gave away their latest album away for free.
The problem is that Two Steps From Hell actually has at least nineteen albums. "Album" is defined a little loosely in some cases, as sometimes it's just a collection of a few tracks. However, if you really like the Two Steps From Hell sound you won't be satisfied with the four commercial releases.
I knew the other albums existed from the Two Steps From Hell Wikipedia page, and after searching around for a bit I found their albums on Extreme Music.
Extreme Music previews and licenses music for use in soundtracks. The key part for us average folk is preview. We can't afford to buy the licensing for the Two Steps From Hell soundtracks, but we can sure as hell listen to them.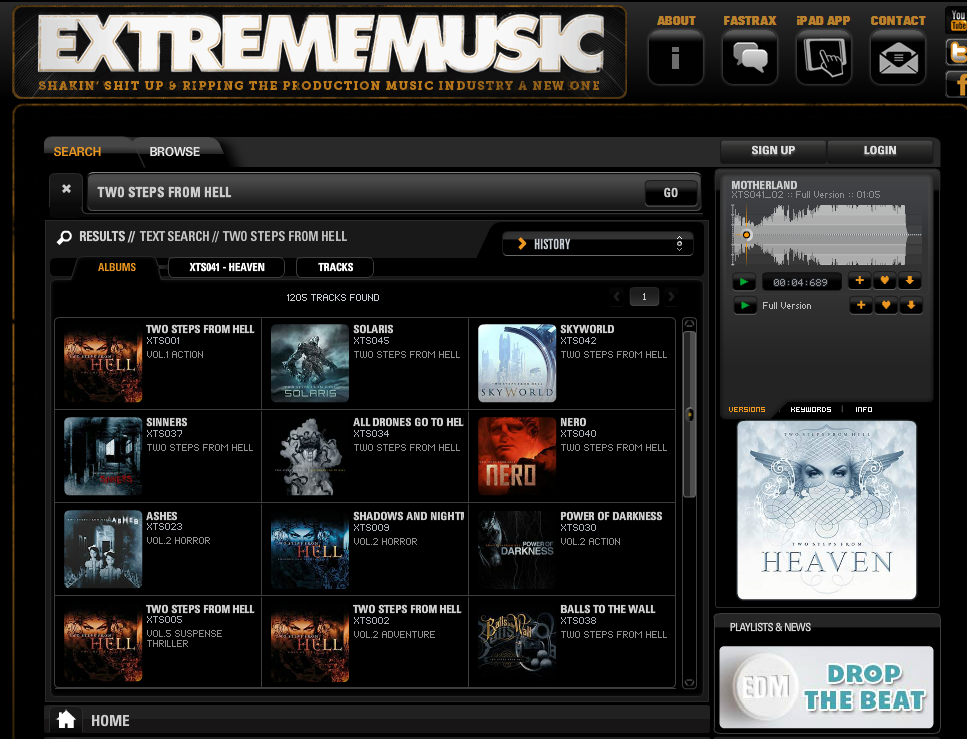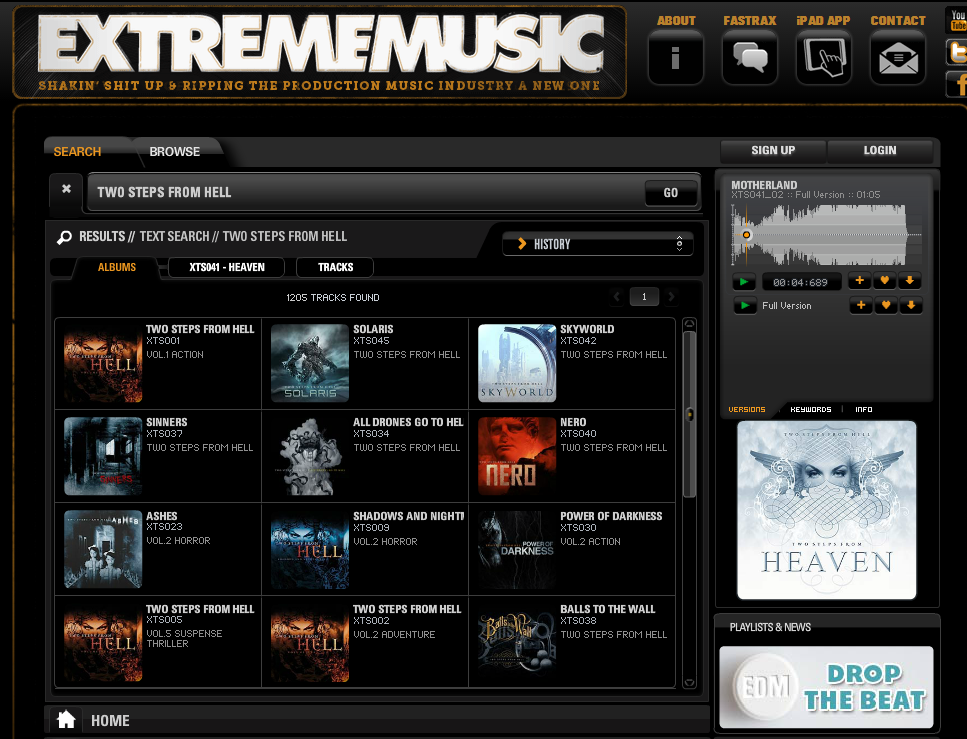 A couple of notes about the site:
The Extreme Music site is done in Flash. WTF. This means you won't be able to listen to the tracks on most mobile devices.
The site is hard to navigate, so you're going to have to search for "two steps from hell." You can't bookmark the results because the site is in Flash and not programmed very well.
You cannot automatically register for access. My friend Bert wrote to Extreme Music for an account and he never heard back from them. This means you won't be able to build playlists, favorite songs, or download them.
The songs appear to be complete and in good quality. I don't know if it's typical for Extreme Music artists to feature full-length tracks, but Two Steps From Hell appears to do so.
There's also an iPad app, but I haven't tried it since I sold my personal iPads and I'm working strictly on Android now.
So, give Extreme Music a listen if you like music from Two Steps From Hell but don't have a Michael Bay-sized bankroll. I'd buy more of their music if it was for sale, but for now we have to deal with a crappy Flash Web site to listen to some epic music.