I love socks. I took a particular interest in socks ever since I suffered exposure on my foot while riding my motorcycle in 2005.
I really like SmartWool and Bridgedale socks, as they seem to be very durable, warm, and most of all comfortable. I wear my boot-height socks almost every day, even during the summer.
However, they are usually pretty expensive. Sierra Trading Post often has them for sale, but sizing, availability and price varies widely.
I hoped that some socks made by Lorpen would do the trick, but I was sorely disappointed.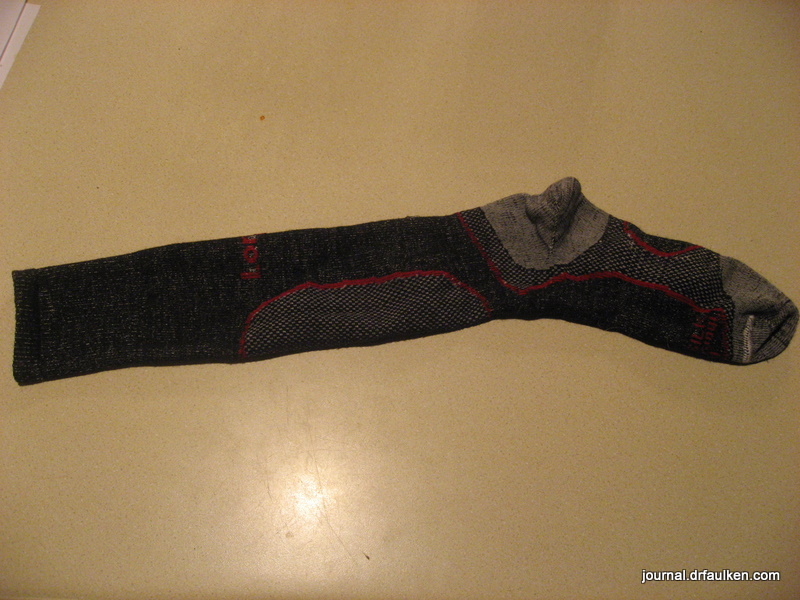 The Lorpen ski socks are about half-calf height, which is great. Unfortunately, that's the last nice thing I can say about them.
The sock material is thin and seems cheap. If there is any silk in the sock I can't feel it. The heel is extremely rough. I could feel it rubbing against my heels as I walked, and it was very distracting.
The elastic was weak from the get-go, and the socks started "quitting" on my and rolling down my calf by lunch time.
Lastly, most of the socks I've purchased from Sierra Trading Post were seconds. That means that the stitching may be off, or the logos are out of alignment, or there's a blemish or color variation somewhere. It has always been cosmetic, and has never prevented me from using what I purchased. Until ….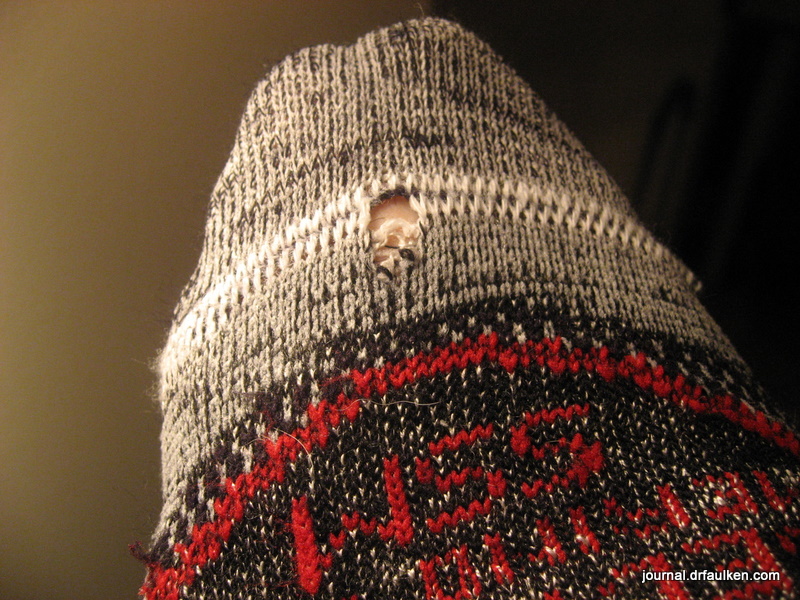 One of the socks in the two-pair pack had a small hole on the top of the toe box. I smirked, thinking that was the icing on the cake and that I could sew it up if I really wanted to.
That is, until I tried on the other pair ….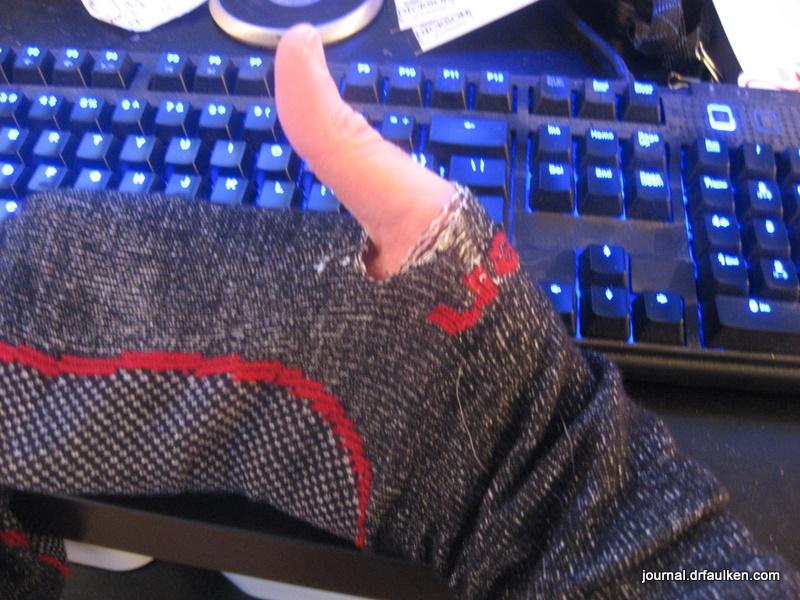 Hey, these aren't emo gloves! There was a huge, half dollar-sized hole in the sock.
I'd never worn any of the socks before and had laundered them once to get the insecticides out of the fabric.
I paid $9.20 for the pair, and while that's a lot less than one can usually find SmartWool or Bridgedale socks I don't think it's worth it. Even without the gaping holes, the rough fabric and poor performance of the elastic top would make me give these a thumbs down.
Not recommended