New year, new article type. I was fortunate enough to discover a lot of music in 2011, and I want to share some of it with my friends in 2012. I also want to be able to promote any new stuff I stumble upon before December 21st, when we will all fall into the Large Hadron Collider and go out with a whimper.
So, "Music You Need to Own" starts with this post. It will cover music I think you should give a listen to — usually a track, but maybe an album.
Here's the kicker, though: I'll give a copy of the track or album away via Amazon's MP3 service to a random reader who replies in the comments or likes the article on the Gibberish Is My Native Language Facebook page.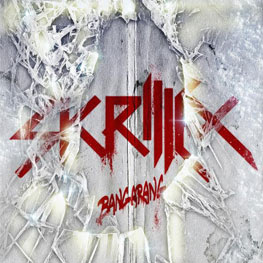 I'm starting this segment off with "Bangarang" by Skrillex.
Skrillex is an electronic music producer who got his start as a vocalist in a rock band named From First to Last. His music is classified as dubstep, but the instrumentals, rough-edged effects and audio transitions really give Skrillex a different sound than the usual "wubb wubbb wub wubbb" folks associate with dubstep. Some of his tracks gave me the same feeling when I heard Korn's "Blind" back in 1994. Something familiar, but with a very dark, sharp edge to it.
Anyway, "Bangarang" is a single off of Skrillex's latest EP by the same name. It's definitely a track that will get your heart pumping, and will be right at home on your workout mix. For my motorcyclist readers, it should do wonders inside of a motorcycle helmet in rush hour traffic.
I like this track so much I'm giving it away. Bonus points to you if you've never heard a dubstep track or Skrillex before 😀