It's been two and a half months since we took our dog Rosie to the vet because she couldn't open her mouth properly. She has masticatory muscle myositis, which means that her body thinks her jaw muscles are an infection. She's been on prednisone for about two months. Her initial dosage was 50mg per day, and now she's at 20mg per day. She has just under two months of medication left and then we'll revisit her dosage.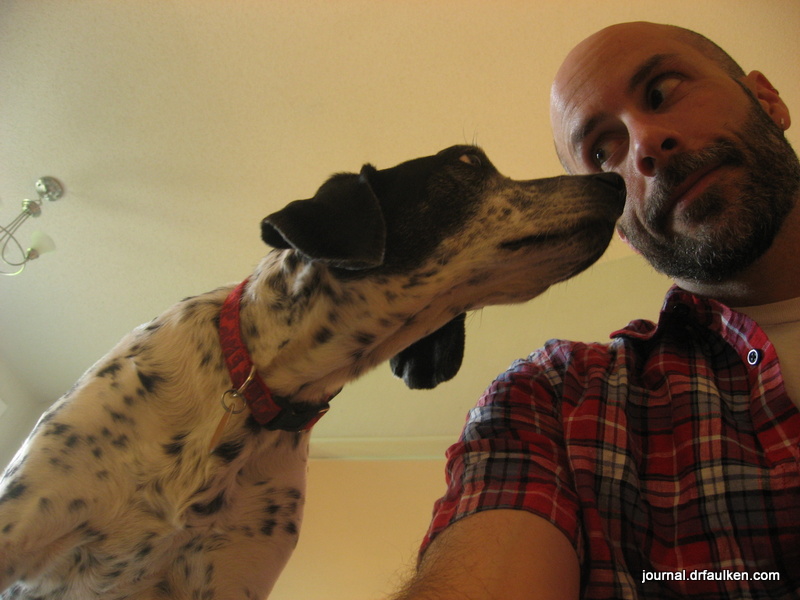 Rosie has been very happy since getting on the prednisone. Her mouth has been recovering slowly, and she can open her jaw about two inches now. That's not nearly what her range of motion should be, but it's enough for her to eat almost anything. We were feeding her a very small pieces of food before her treatment.
I wish that her recovery would be 100% but I anticipated that she wouldn't heal completely. Her improvement was the greatest in the first month; now it's hard to estimate how much if any progress she's made in the subsequent six weeks.
I am not sure if her myositis will return after the prednisone stops, or if we'll continue treating her after her two month supply runs out. I'll keep everyone posted.